For smokers all over the world, rolling papers are essential accessories to have around. In fact, most users start out with rolling papers the first time they light up and many continue to use them in preference to other means of smoking. Rolling papers typically come in small sheets and can be used by hand or may be rolled into cigarettes using a rolling machine.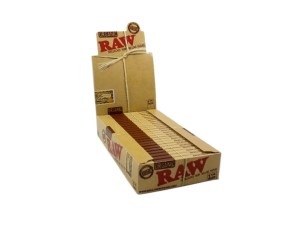 Roll your own cigarettes are one of the fastest growing market segments in the United States. This has been confirmed by Tobacconist Magazine, which estimates that as many as 4% of all cigarette smokers in the United States roll their own cigarettes. The situation is similar in Canada, where a survey conducted by the government revealed that as many as 9% of the six million cigarette smokers in the country preferred hand-rolled cigarettes. Of all the cigarette smokers in the country, 7% rolled their own cigarettes exclusively. In fact, more than 90% of all rolling papers sold in the country are used for tobacco.
Reasons to Use Rolling Papers
Rolling papers are primarily used for rolling cigarettes, although they are also often used for other types of herbs. They have become very popular among tobacco smokers in Europe and North America, where the high taxes levied on pre-rolled cigarettes has caused many to smokers to resort to rolling their own.
There are other reasons to use rolling papers apart from the financial benefits. Smokers who roll their own cigarettes also have the advantage of being able to blend different ingredients. They can also roll cigarettes into different sizes and shapes. Although available in many different sizes, rolling papers are typically cut to 70mm to 110mm lengths in a variety of widths. Most papers also have a strip of glue or gum along one edge. This is typically moistened after the cigarette is rolled, effectively forming an airtight seal.
Different Types of Rolling Papers
Rolling papers are made from a wide variety of different materials. Most are made from wood pulp and hemp, with some varieties made out of flax and rice straw. There are also papers that include esparto as a means to cut production costs, although this practice has come under criticism due to its higher carcinogen factor when smoked.
While pipes and vaporizers have grown substantially in popularity, rolling papers continue to be widely used. Cheap, easily available, simple, and easy-to-use, rolling papers are not going away any time soon. More than just purely functional, rolling papers are also available in a selection of novel varieties, including colored and flavored options. From pink to yellow to the traditional white, from basic sweet varieties to chocolate and fruit flavors, rolling papers come in so many different varieties that there is no way that you can try them all. Nevertheless, there is no reason why you shouldn't try them all, and you can be sure that you will be rewarded with a smooth and enjoyable smoke every time.
No products were found matching your selection.